Планка
6 minutes for reading
345 views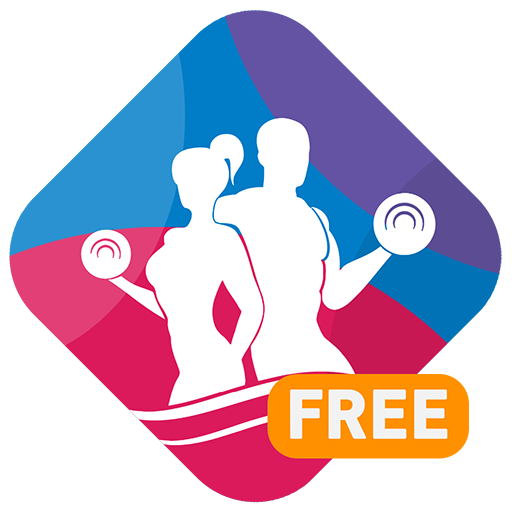 General info
Accessory muscles
Shoulders, Hamstrings, Lower Back
Планка video
How to perform exercise
Подготовьте рабочее место, расстелив на полу коврик для фитнеса.

Займите исходное горизонтальное положение на коврике лицом вниз (по аналогии со стойкой для выполнений отжиманий).

Примите упор на предплечья и мыски стоп, перенеся вес тела на две эти опорные точки. Обратите внимание: между плечом и предплечьем сохраняется прямой угол, локтевые суставы находятся точно под плечевыми, а кисти сомкнуты в замок.

Статически напрягите ягодичные мышцы и мускулатуру брюшного пресса, выровняйте спину, не прогибаясь и не округляя поясницу, удерживайте голову в линию с позвоночником (при этом взгляд направлен в пол).

Оставайтесь в положении, когда корпус фиксировано прямой и статически напряженный, максимально долго.

Photos of the correct technique
What muscles work?
If the correct technique is followed, the following muscle groups work: Abs, and auxiliary muscles: Shoulders, Hamstrings, Lower Back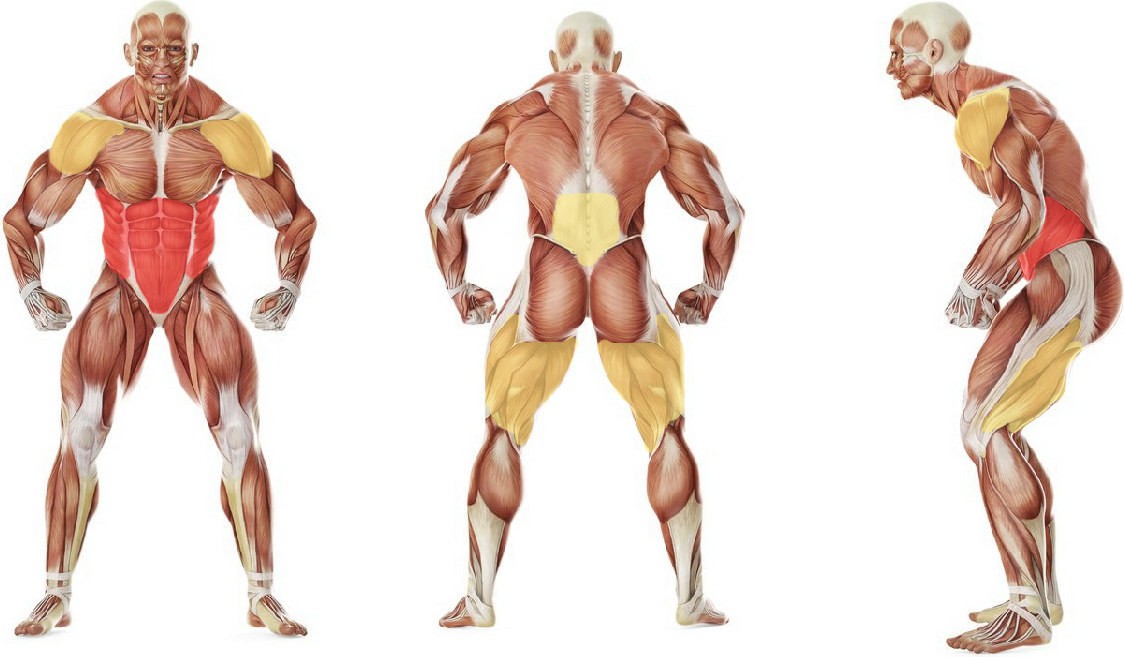 Best workout routines with this exercise
These programs with this exercise «Планка» are among the best rated by athletes.
Exercise substitutions
You can try replacing the exercise «Планка» with one of these exercises. The possibility of replacement is determined on the basis of the muscle groups involved.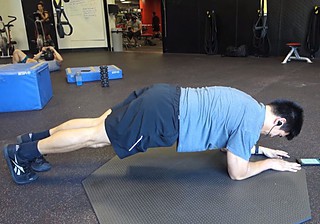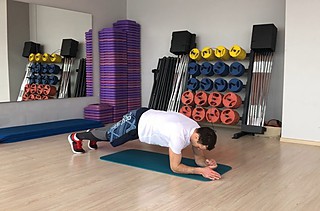 Планка
Author:
AtletIQ:
on
Планка — The benefits of exercise, how to properly perform and how many sets to do..
Rating:
5